This Is Fisherman's Cove!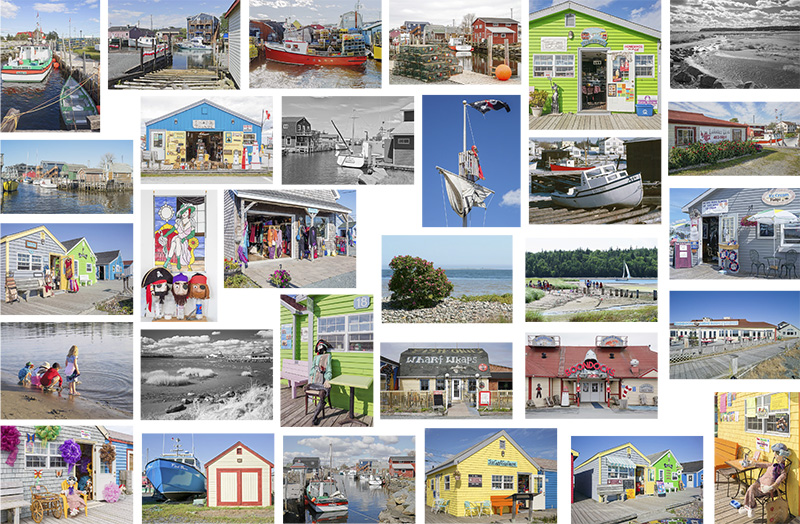 From 15 July 2016 until 15 September 2016, a minor exhibition of Harold's photographs is being shown at "The Centre" (sometimes called the Marine Interpretive Centre") at Fisherman's Cove in Eastern Passage, Nova Scotia - across the harbour from Halifax, NS. The collection of photographs being shown is called "This Is Fisherman's Cove!" and all of the photographs were taken in or within a few kilometers of Fisherman's Cove. There are 36 photos in the collection, but, apart from the opening night, only four photos are being shown at any one time. The photos are changed each Monday. You may view 31 of the images here. The exhibited images vary in size from roughly 8 by 10 inches to approximately 27 by 40 inches.
This is the first Public showing of photographs by Harold in 63 years! He had two previous showings in 1952 and 1953 (we believe), in Lomdon, Ontario (Canada) as part of a local Hobby Fair. He has had other showings limited mostly to his co-workers.
An information flyer about the show is available for download (3 MB).
Just for general information, Harold used 16 different cameras and a similar number of lenses to take these images. Many of the images represent a late stage of testing of the lens or camera - the phase where one thinks he understands the camera and lens characteristics and then needs to take "real pictures" as the final proof of understanding.
Return to Main Index page.
9 August 2016.